Main content starts here, tab to start navigating
About Us
Cafe Jazmin & Catering is made up of Isabel Tapia Franco, Carlos Bernal Lopez and Jazmin Bernal Tapia, We are a very hard-working family and passionate about gastronomy and culinary art, this is demonstrated in each one of our dishes that we make to satisfy our diners. in addition to providing good care, quality service and comfort to create a good atmosphere.
Vision
Our main objective is to create pleasurable experiences for our clients' palates while we introduce Mexican gastronomy and culture.
The Family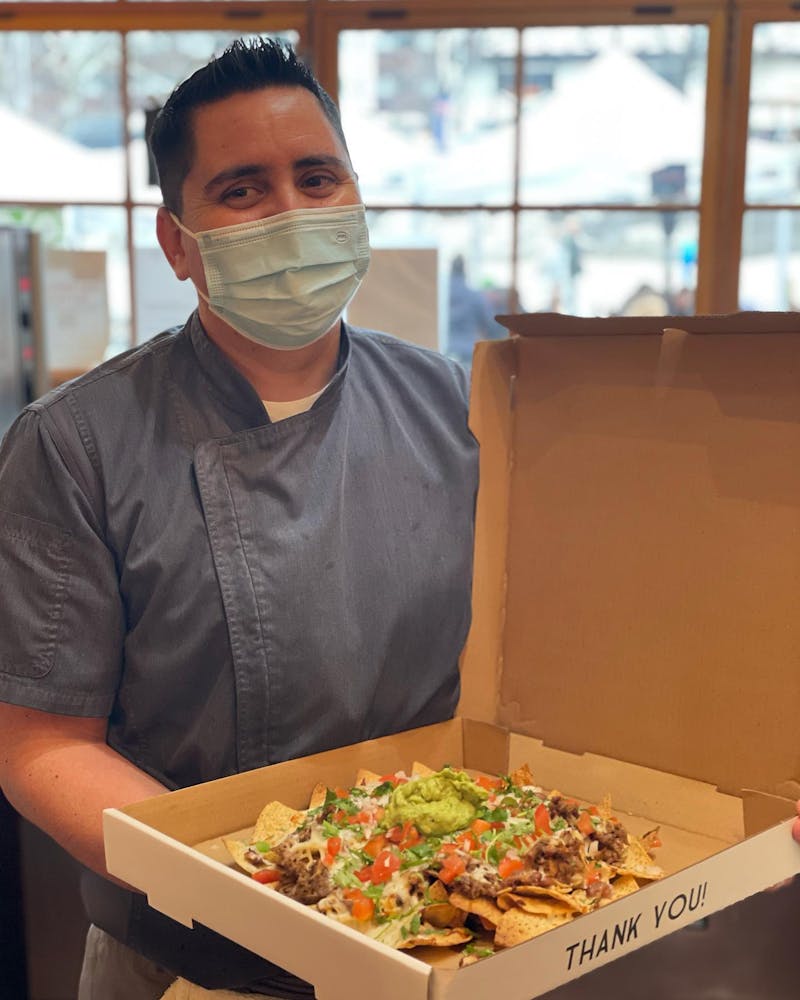 Jazmin Bernal owner of cafe Jazmin and catering
Both my parents are chefs, when I was a kid my dad had his own private chef service company. I would sometimes go with my dad to vacation rentals, and I was always amazed by the delicious dishes he made. My favorite part was to see the joy in people's faces as they ate my parents food. So growing up I knew that whatever I did with my life I wanted to know that what I was doing was bringing people joy. Which is why I decided to open up my own restaurant. At cafe Jazmin and catering our goal is to make everyone feel at home. Whether you are having enchiladas, chilaquiles etc., enjoying a slice of tres leches cake, or simply having a cup of coffee. Know that you are all welcome, and that we'll always treat you as part of our restaurant family.
We thank our customers for their preference and acceptance because without you the restaurant "Cafe Jazmin & Catering" would not have been possible, reiterating our commitment to provide quality service and we hope to continue to be the restaurant of your choice. Always welcome to your home, Restaurante Cafe Jazmin & Catering.
Quality
The dishes we offer have an orderly and thorough elaboration process which is determined by the experience that our clients obtain from being at Cafe Jazmin & Catering.
Passion
We create our dishes with the aim of our own satisfaction and that of our clients. We do things with the idea and the feeling of achieving a good compliment.
Empathy
We try to be in tune with our clients so that they can have a nice meal as well as a very good experience.
Honesty
Be transparent with our clients and collaborators, grant what is offered.